Research and Articles
---

---
NDA-Hotline
---

Regulatory Hotline
November 30, 2021
Revising The FDI Policy For E-Commerce
---
This article was originally published in the Business Magazine of the Indo-German Chamber of Commerce (Volume 65 Issue 5, 2021).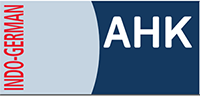 ---
SUMMARY
Foreign direct investment (FDI) policy in e-commerce sector has been in focus. During the pandemic importance of E-Commerce grew tremendously. In this article we provide recommendations for clarifications and further liberalization of the foreign direct investment policy to attract additional foreign investment in the sector.
For the complete article, please click here.

– Gowree Gokhale & Vaibhav Parikh
You can direct your queries or comments to the authors