Registration: 3:00 PM TO 3:15 PM
Session: 3:15 PM TO 5:30 PM
Cocktails: 5:30 PM TO 6:30 PM
PRELUDE
As we start 2017 with continuing impact of the demonetization measures undertaken by Modi Government, all eyes are set on India's Union Budget 2017, which is scheduled to be announced on February 1, 2017. There are great expectations of changes in taxation, sectoral concessions and several regulatory relaxations to promote foreign investment and overall economic growth of the country.
Moreover, 2016 saw significant changes impacting foreign investments as India amended its tax treaties with Mauritius, Cyprus and Singapore. Combined effect of these developments and the expected implementation of GAAR from April 1, 2017 will significantly impact structures for India-focused PE/VC funds and transactions.
We cordially invite you to be a part of our Roundtable Discussion where we will discuss changes announced in the Budget 2017, implications of the amendments in the international treaties viz India-Mauritius Treaty, India-Cyprus Treaty and India-Singapore Tax Treaty and innovative structures for private equity and M&A.
Focus Area
Panel I: 3.15pm - 4.30pm
Impact of Budget 2017 on Private Equity, global investor interest and M&A

Amendments to the India-Mauritius and India-Singapore DTAA and discussion on emerging structures to achieve tax optimization.

Impact of GAAR – a brief discussion on ensuring GAAR compliant structures
Panel II: 4.30pm to 5.30pm
Opportunities, Deal environment, latest regulatory and tax developments and emerging structures for PE and M&A in

Technology (including E-commerce, FinTech, EdTech, MedTech)

Financial Services

Real Assets (Real Estate, Infrastructure and Stabilized Assets)

Healthcare

Technology Focused Developments: Net Neutrality, Digital Privacy and Security
Cocktails: 5.30pm onwards
Speakers
Puneet Shivam
Head US and Global co-head Outsourcing vertical, Avendus Capital
Puneet heads the US business for Avendus Capital Inc. and co-heads the Outsourcing vertical globally. Has over sixteen years of experience and specialize in Financial Services, consulting, strategy and international business. He has led over 40 engagements and business deals creating over a billion dollars of bottom-line impact for Fortune 500 clients.
Also, board member of a RFID based technology start-up. Prior to Avendus, he was a board member (up to its acquisition), at EXL/Inductis. Has worked with international business advisory practices of Arthur Andersen, financial services & strategy practices of Mitchell Madison Group (New York) and in equity research at Morgan Stanley (Mumbai)
Holds PGDM from IIM Ahmedabad, Masters in Engineering Management, IIT Kanpur and a BS (EE), IIT Kanpur.
Mansi Seth
Head - US Office
Mansi Seth heads the International Tax and Funds practice at the US office of Nishith Desai Associates. She advises clients with respect to cross border PE/VC investments and M&A transactions. She also advises clients on structuring India-focused offshore and domestic private equity, venture capital and hedge funds.
Mansi is qualified to practice law in India and New York and received her Master of Laws degree in Taxation from Georgetown University in Washington DC. She regularly presents in international conferences and has been the recipient of the Tax Section scholarship of the International Bar Association.
VAIBHAV PARIKH
Leader, Private Equity and M&A
Vaibhav is a lawyer with background in engineering. He has led several high profile M&A and Private Equity deals and specializes in legal and tax structuring of complex cross-border transactions. Vaibhav Parikh is an expert in technology (including e-commerce), media and telecom space.
He also advises major MNCs on Corporate & Securities laws, Structuring of Inbound/ Outbound Investments, Private Equity Investments, IP laws and Exchange Control Law.
Nishchal Joshipura
Leader, Private Equity and M&A
Nishchal is a lawyer, Chartered Accountant and MBA. He has led several high profile M&A and Private Equity deals and set up multiple offshore and domestic India focussed funds. He specializes in legal and tax structuring of complex cross-border transactions.
He also advises major MNCs on Corporate & Securities laws, Transfer Pricing, International Taxation, Globalization, Structuring of Inbound/ Outbound Investments, Taxation of E-Commerce and Exchange Control Laws.
He has been "Highly Recommended" by various legal directories for legal and tax advice on M&A, Private Equity and Investment Funds. He has recently been nominated as a "Young Achiever" at the Legal Era Awards 2015 based on industry research, reviews, rating and surveys conducted by Legal Era.
Ruchir Sinha
Leader, Private Equity and M&A
Ruchir Sinha leads the Private Equity and M&A Practice and the Structured Finance Practice at the firm. Ruchir has also been involved in several high profile PE / M&A transactions and has also extensively advised on setting up of several leading offshore funds and captive investment platforms. Apart from transactional advisory, he also focuses on cross border tax and regulatory advisory and developing pioneering structures.
He was nominated amongst the top 3 lawyers in India (under 35 category) at IDEX Legal Awards. Several of his transactions in structured finance and private equity have been nominated as Most Innovative by Financial Times, London in 2015 and 2016. He is also the recipient of the Scholarship of the International Bar Association for his paper on structured finance at the IBA Conference in Vancouver. Actively contributes to policy development for private equity and structured finance through international industry bodies.
Partners

The Avendus Group is a leading provider of financial services with an emphasis on customized solutions in the areas of financial advisory, capital markets, wealth management and alternative asset management. Having a strong presence in India, US and UK.
Avendus Capital, Inc. ("Avendus US") with its sector expertise driven approach, is a leading provider of Investment Banking services with an emphasis on providing M&A and PE fund raising solutions to the IT and Outsourcing services companies. Avendus' global IT/Outsourcing practice has successfully led over 70 transactions with a cumulative value of more than $4bn with many of the leading companies and investors. Avendus US leverages insights, relationships and industry experience to provide clients with high quality services. The firm offers US based clients a global solution to their capital markets needs by leveraging the Avendus platform to access capital through US permissible investment opportunities in North America, Europe, India or Asia Pacific.
The practice has advised on some of the largest M&A transactions in the global technology & outsourcing space. Representative deals: TAISTech - Mastek, Lohika - Altran, Orchestro - E2open, CVC - SPi Global, Mphasis - Digital Risk, Serco - Intelenet, iGate - Patni, SMS - Genpact, Mahindra – Satyam.
---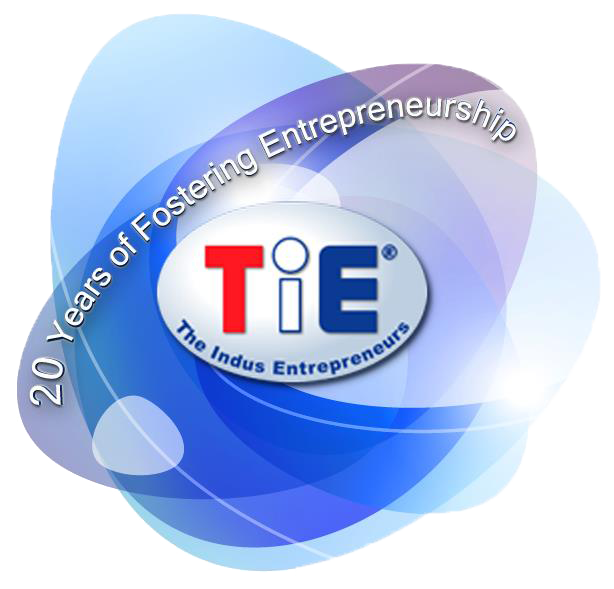 Founded in Silicon Valley in 1992, TiE (www.tie.org) is a global nonprofit organization focused on fostering and enabling entrepreneurship through mentoring, educating, networking, funding, and incubating. We consider entrepreneurship to be the single most powerful instrument to advance global prosperity. Our greatest strength is our network of over 61 chapters in 18 countries with a worldwide membership comprising charter members, successful entrepreneurs, venture capitalists, corporate executives, and aspiring entrepreneurs.
The foremost and most widely known event that TiE hosts is TiEcon, which is the largest professional and networking conference for entrepreneurs. TiE also hosts a wide range of programs events catering to various industry verticals, educational events hosted by TiE Institute, TiE Young Entrepreneurs (TYE) program to foster entrepreneurship in our youth, and TiE Women's Forum for empowering women entrepreneurs.
Besides its flagship event, TiECon – the largest professional conference for entrepreneurs, TiE now has a wide range of programs including Special Interest Groups (SIGs), TiE Institute, Deal Flow Meetings, TiE Young Entrepreneurs, TiE Women's Forum and CEO Forum, Government Partnership Programs and Smart Cities Initiative.
About TiEcon: As the world's largest conference for entrepreneurs TiEcon (www.tiecon.org) consistently involves participation of top technology companies, leading venture capital firms, and global service providers. TiEcon 2015, attracted 4600+ attendees from 22+ countries, collectively impacting a significant portion of high technology businesses worldwide. Attendees span the spectrum from CEOs of established companies and serial entrepreneurs to first time entrepreneurs, financial market experts and government policy makers. We are proud to be listed by Worth Magazine to be among the 10 Best Conferences for Ideas and Entrepreneurship alongside TED and the World Economic Forum.