SESSION: 3:45 to 7:00 PM
PRELUDE
Faced with the challenge of tackling unprecedented levels of non-performing assets, the Indian government and the Indian central bank have taken aggressive steps in resolving for stressed assets over the last few years, including the introduction of joint lenders forum, strategic debt restructuring and the Insolvency and Bankruptcy Code. These steps have created enormous opportunities for private equity investment, M&As (especially buyout opportunities) of stressed assets in India.
Nishith Desai Associates is organizing a Round Table on "Evolving structures and trends for Stressed M&A/ PE in India" on Tuesday, February 27, 2018. The Round Table would discuss the evolving structures and challenges for investment in stressed assets amidst the changing economic and legal landscape.
Focus Area
Background
Outlook of the "distress" that Indian banks have accumulated
Insolvency and Bankruptcy Code: India's approach to freeing bad loans and non-performing assets
Learnings so far
Did India have a "under the carpet" approach?
Why the change?: A discussion on the previous Indian regimes and the learnings
Opportunities in the distressed space
Resolution under Insolvency and Bankruptcy Code

Discussion on the process and methods
What is the opportunity?
What are the teething problems?

Apart from the Bankruptcy Code, other scheme of the Reserve Bank of India that continue to prevail that also create opportunities
Considerations in distressed sales
How stressful are stressed asset deals?
How do they differ from regular acquisitions?
How does one acquire or finance such an acquisition? Deal specifics: Diligence | Exemptions under other regulations | Title to the asset | Valuations | Tax considerations etc.
Flow of the session
| | |
| --- | --- |
| 3:45 PM – 4:00 PM : | Registration and distribution of relevant material for the session |
| 4:00 PM – 5:15 PM : | Panel discussion |
| 5:15 PM – 5:30 PM : | Q&A |
| 5:30 PM onwards : | Reception |
Speakers
VAIBHAV PARIKH
Leader, Private Equity and M&A, Nishith Desai Associates
Vaibhav Parikh heads Mergers & Acquisitions and Private Equity Practice at the firm. He is a lawyer with background in engineering. He has led several high profile M&A and Private Equity deals and specializes in legal and tax structuring of complex cross-border transactions. Vaibhav Parikh is an expert in technology (including e-commerce), media and telecom space.
He also advises major MNCs on Corporate & Securities laws, Structuring of Inbound/ Outbound Investments, Private Equity Investments, IP laws and Exchange Control Law.
SIMONE REIS
Leader, Private Equity and M&A, Nishith Desai Associates
Simone Reis Co-Heads the Mergers & Acquisitions and Corporate Governance practices at the firm. Simone's practice focuses on mergers and acquisitions, private equity and venture capital investments, domestic and international, and has advised a wide spectrum of clients, across several sectors. She has represented clients on complex acquisitions and investments, debt and mezzanine funding and financing arrangements. She advises clients on overseas investment, competition law matters, foreign investment, PIPE deals, and capital market related issues. Simone has also advised many listed companies and board on issues of corporate governance.
Simone licensed to practice in the state of New York, USA and India and has been accredited for her work in legal directories such as Chambers and Partners, FT, and RSG Consulting.
Abhinav Harlalka
Leader, Private Equity and M&A, Nishith Desai Associates
Abhinav Harlalka is a senior member of the Mergers & Acquisitions and Private Equity Practice at Nishith Desai Associates. He advises domestic and global private equity funds in private equity and private debt investments
MANSI SETH
Leader - International Tax Practice, Nishith Desai Associates
Mansi Seth is a leader of the International Tax practice. She advises clients with respect to cross border PE/VC investments and M&A transactions. She also advises clients on structuring India-focused offshore and domestic private equity, venture capital and hedge funds.
Mansi is qualified to practice law in India and New York and received her Master of Laws degree in Taxation from Georgetown University in Washington DC. She regularly presents in international conferences and has been the recipient of the Tax Section scholarship of the International Bar Association.
Partners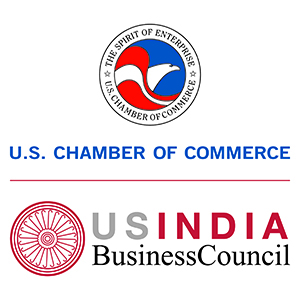 Formed in 1975 at the request of the U.S. and Indian governments, the U.S.-India Business Council is the premier business advocacy organization, comprised of 350 top-tier U.S. and Indian companies advancing U.S.-India commercial ties. USIBC is the largest bilateral trade association in the United States, based in Washington, D.C., with a global presence in New York, San Francisco, New Delhi, and Mumbai.
---