Prelude
Nishith Desai Associates (NDA) and Internet And Mobile Association of India (IAMAI) invite you to release of a paper on Taxation of Digital Economy – at 4:00 p.m. at The Claridges, New Delhi on December 7, 2017 followed by a closed door discussion with Shri. Subhash Chandra Garg, Secretary Department of Economic Affairs, Ministry of Finance. NDA and IAMAI would like to cordially invite you for the closed door discussion on December 7, 2017 at The Claridges(4:00 p.m. onwards). These discussions are particularly important in the context of the upcoming annual budget.
Government of India has been aggressively pursuing reforms, including reforms to expedite the insolvency and resolution process, promoting arbitration and simplifying foreign exchange regulations. One important initiative is the effort to simplify the taxation regime – India's ranking on ease of payment of taxes has changed dramatically – from 172nd rank to 119th rank (Source World Bank - Doing Business, Measuring Regulations). Studies have shown that simpler taxes engender higher compliances and attracts more investments (Source Doing Business Equal Opportunity for All, 2017 Report – World Bank). This ties in with Government of India's initiative to develop India's trillion dollar digital economy. The paper discusses these and related issues in the context of the digital economy.
We cordially invite you to be a part of the closed-door seminar which will start at 4:00 p.m. at The Claridges. The event will be followed by cocktails and reception.
This meeting is by invitation only.
Please contact Ms. Megha Gupta at megha.gupta@nishithdesai.com and Dr Amitayu Sengupta at amitayu@iamai.in to confirm your registration for the event.
Program
| | |
| --- | --- |
| 3:30 p.m : | Registration |
| 4:00 p.m : | Interactive session and Key note by Chief Guest, Shri. Subhash Chandra Garg, Secretary Department of Economic Affairs, Ministry of Finance |
| 4:30 p.m : | Panel discussion – NDA, IAMAI and *industry representatives (*to be confirmed) |
| 5:30 PM : | Cocktails |
Speakers
Shri. Subhash Chandra Garg
Shri. Subhash Chandra Garg, Secretary, Department of Economic Affairs, Ministry of Finance has over 31 years of experience in administration, management and public policy, in finance, agriculture, education, energy and rural development. He has served in financial management at the Centre, as Director in the Department of Economic Affairs (DEA) and Joint Secretary in the Department of Expenditure (DoE), in the Ministry of Finance and in the State of Rajasthan in various capacities of Secretary (Expenditure), Secretary (Budget) and Principal Secretary of Finance. He has also occupied senior positions in the State Government of Rajasthan as well as in the GoI. He also holds degrees in Commerce, Accounts and Business Administration from the University of Rajasthan, Jaipur, India and is a professionally qualified Company Secretary and Cost Accountant.
Pratibha Jain
Ms. Pratibha Jain is the Founding Partner and also the Head of the Delhi office of Nishith Desai Associates. She heads the Banking and Finance and Regulatory practice at NDA. Ms. Jain brings with her a breadth of international and Indian experience having worked in New York, Tokyo, Hong Kong and Mumbai. Ms. Jain's educational qualifications include B.A (Economics) Hons. and LL.B. degree from Delhi University, a Bachelor of Civil Law degree from the University of Oxford, and a LL.M. degree from the Harvard Law School. Her areas of focus include FDI investments, banking and finance and corporate and regulatory advisory. Her client list includes marquee corporate and private equity clients including, Softbank, Amazon, Flipkart, Morgan Stanley, JP Morgan Chase, Deutsche Bank, Deutsche Boerse, Tiger Global, Soros, Norwest Venture Partners, General Atlantic, SAIF Partners, Everstone Capital, Bombay Stock Exchange and Ministry of Finance. She sits on various important committees including FICCI Capital Markets Committee and FICCI Sub-committee on Internet and Social Media. She has worked on some of the most challenging projects in financial services and regulatory sector, including representing Ministry of Finance for structuring of India's first sovereign wealth fund with proposed corpus of over six billion dollars and advising Ministry of Commerce on their policy on Bilateral Investment Treaties, representing FDI investors in multiple acquisitions and entry strategies into India, representing investors for facilitating listing of stock exchanges in India, representing underwriter's for listing of Bombay Stock Exchange, representing investors in investigations by the Enforcement Directorate and representing FSSAI on creating regulations for audits.
M.S. Ananth
Ananth is Head Regulatory Litigation Practice (New Delhi office) at Nishith Desai Associates a multi-skilled research based law firm (nishithdesai.com) and has worked extensively on issues relating to litigation and pre-litigation strategies in respect of commercial, regulatory and taxation laws. He has more than 10 years of experience in litigation and has appeared in various High Courts across India and various Tribunals as well. Ananth has led several important litigation assignments, particularly, in relation to writ petitions and challenges to Government action.
Prior to joining Nishith Desai Associates, he worked with Soli J. Sorabjee, Former Attorney – General for India, for 5 years where he assisted Mr. Sorabjee in constitutional, taxation and commercial law cases. He also independently argued cases relating to commercial and taxation laws in the High Court of Delhi and Supreme Court of India and also has extensive appearance in matters relating to trial litigation. Ananth is a graduate from University of Delhi (2005) and completed his LL.M. from Georgetown University Law Center, Washington D.C. in May 2011. He worked as a Research Assistant to Joshua Meltzer, Scholar at Brookings Institution, Washington D.C. and assisted him in international trade law and economics.
Partners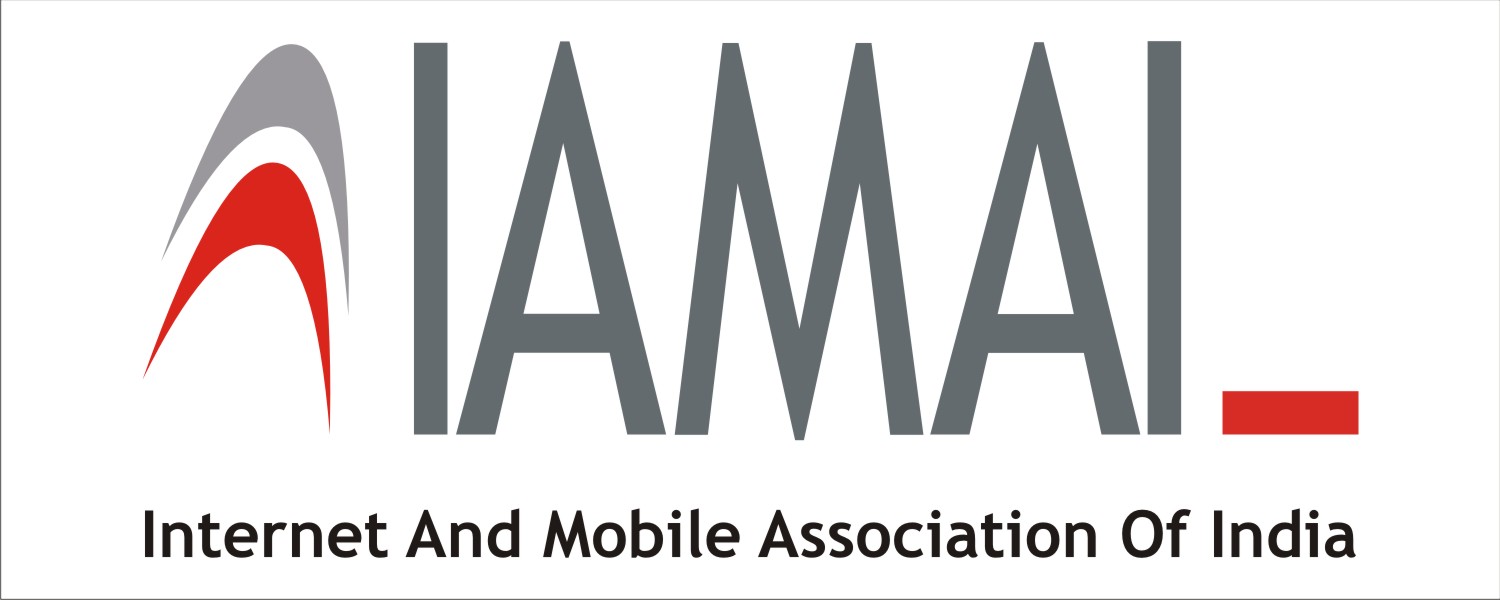 The Internet and Mobile Association of India (IAMAI) is a young and vibrant association with ambitions of representing the entire gamut of digital businesses in India. It was established in 2004 by the leading online publishers but, in the last 13 years, has come to effectively address the challenges facing the digital and online industry including mobile content and services, online publishing, mobile advertising, online advertising, e-commerce and mobile & digital payments among others.
Thirteen years after its establishment, the association is still the only professional industry body representing the online industry. The association is registered under the Societies Act and is a recognised charity in Maharashtra. With a membership of nearly 300 India and overseas companies, and with offices in Mumbai, Delhi, Bengaluru and Kolkata, the association is well placed to work towards charting a growth path for the digital industry in India.